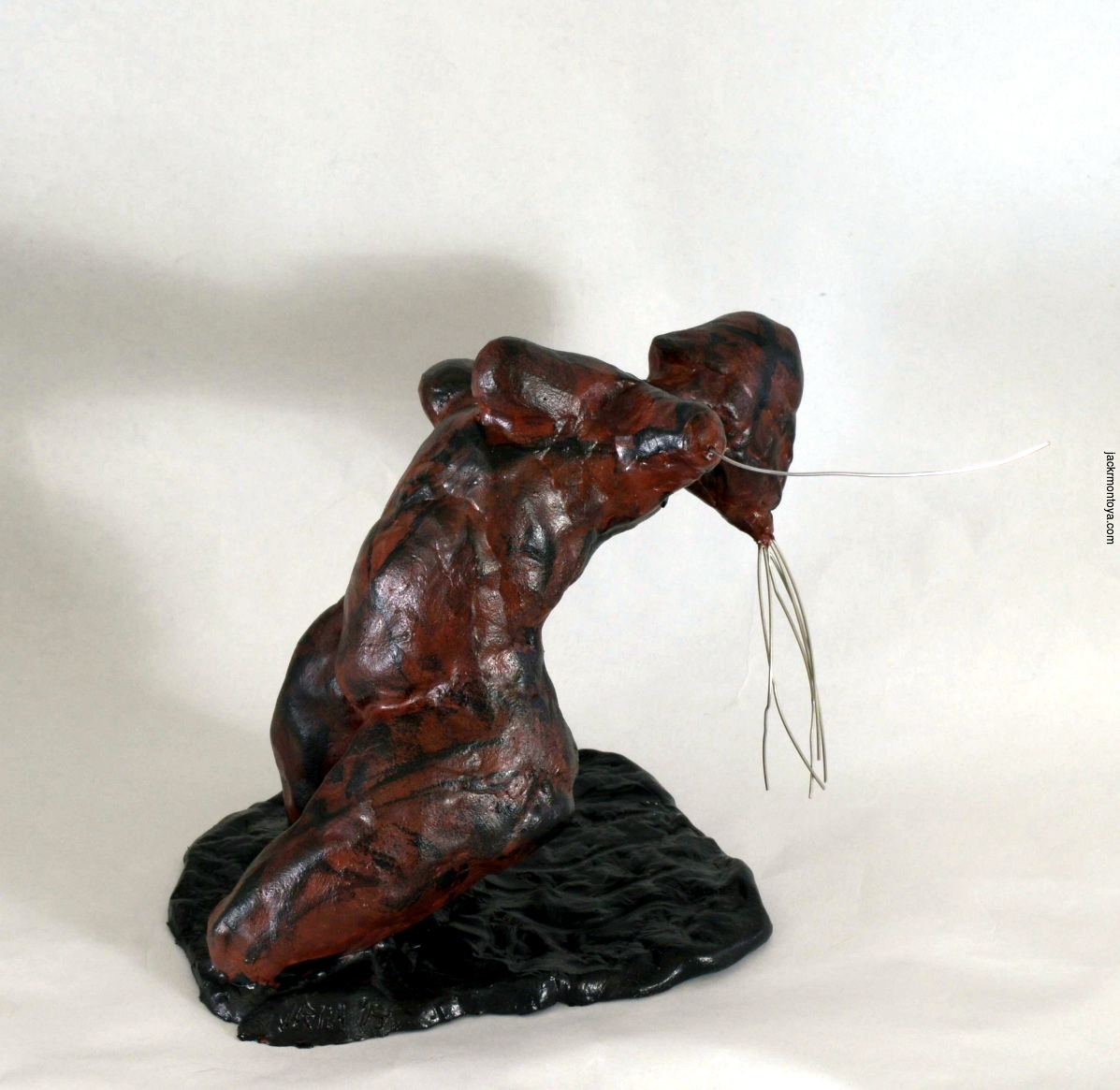 Study for the Standing Naiad
Bus Stop
Clay Model 2014-2015 by Jack R. Montoya. Cast 2016 by Jack R. Montoya
The Bather
2011-2014 by Jack R. Montoya
Study for "Awakening"
2016 by Jack R. Montoya.
This series, called "Amazonian Dream" results from the fusion of cultural background and systematic research into Pre-Columbian culture, mythology and religion, drawing inspiration from ancient cultural heritages from mid to northern territories of what we call today South America.
"Awakening"
2016 by Jack R. Montoya
Exploration of Pre-Columbian culture imagery. Research about Shamanism and tribal rituals inspired this "Amazonian Dream" series.
Ephemeral (Chapter I)
Direct modeling in Plastic. Sculpture by Jack. R. Montoya, 2016-2017. Exploring introspection in our modern society, and the transient nature of self - awareness, consciousness, and self-image. Inspired by a reflection on how what is portrayed in traditional statuary, are human traits that are essentially ephemeral.
Arawak Moonshine
Sculpture by Jack R. Montoya, 2017-2018
Hand-formed plastic.
The moon is ubiquitous in myths and legends commonly associated with Arawak culture groups. This wall sculpture explores the moonshine as a sign of contact with nature and solitary rituals. Shamanic customs also evoke the moonshine imagery. The moon is a more human-friendly element than the burning sun, and also accompany the silence of the night. The sculpture intends to put part of the Arawak imagery into a contemporary art context. Although not part of the same series, its inspiration is related to the Amazonian Dream Series.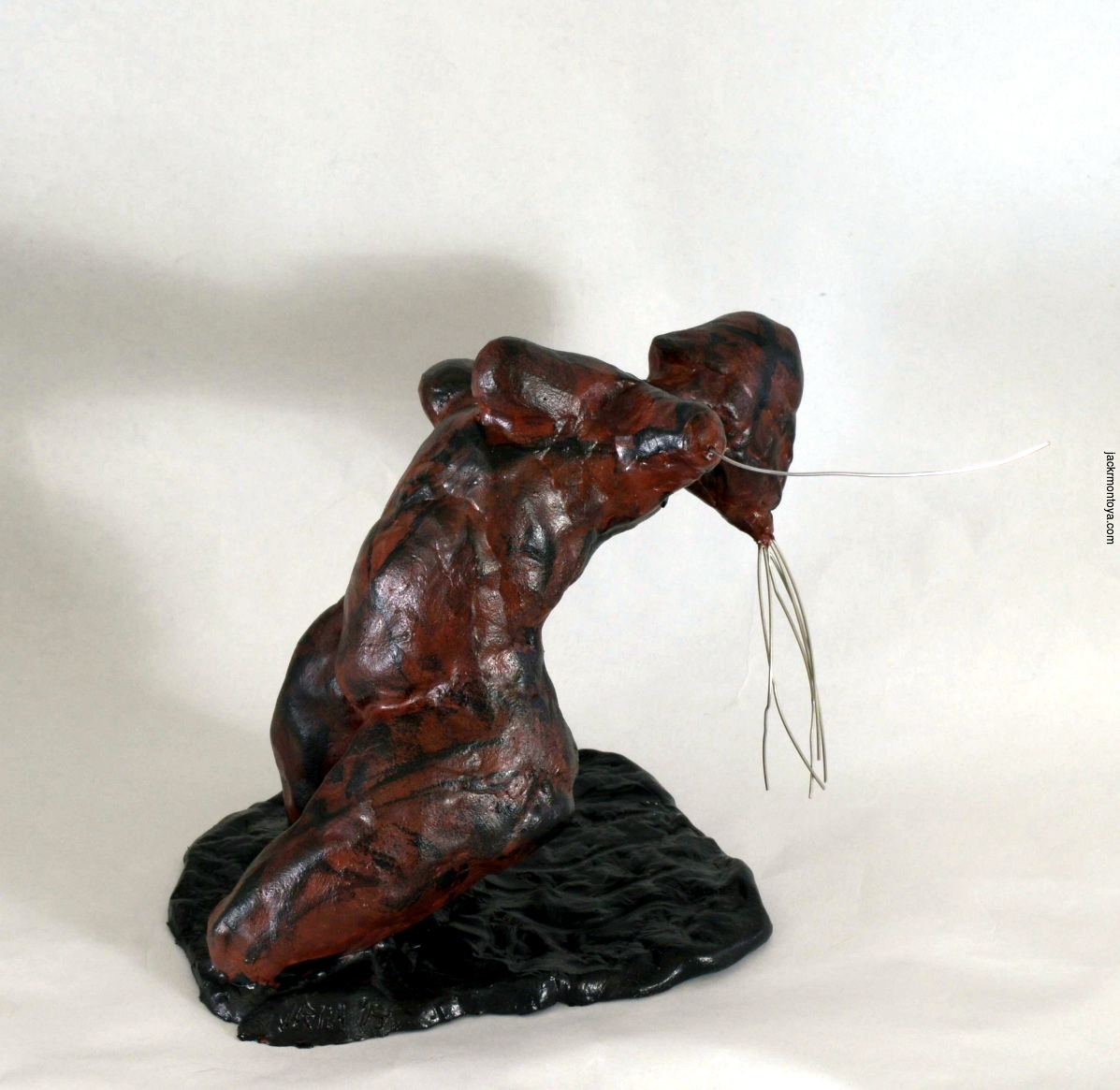 Black Pond Ritual
"Black Pond Ritual". Sculpture by Jack R. Montoya 2017. Epoxy, metal. Part of the "Amazonian Dream" series, this biomorphic abstraction is inspired by the ancient rituals of the native people of the northern Amazonas. The "black pond" responds to ethnographic accounts about the color of bodies of water mixed with mud at different geographical points. In this case, the figure is an abstraction of a bather, with bodypaint inspired by early representations of the human figure in pottery objects with radiocarbon dates of 500BC and earlier. As part of the "Amazonian Dream" series, this is a modern art interpretation of ancient imagery found in petroglyphs, pictographs and pottery usually associated with the Arawak cultural group.